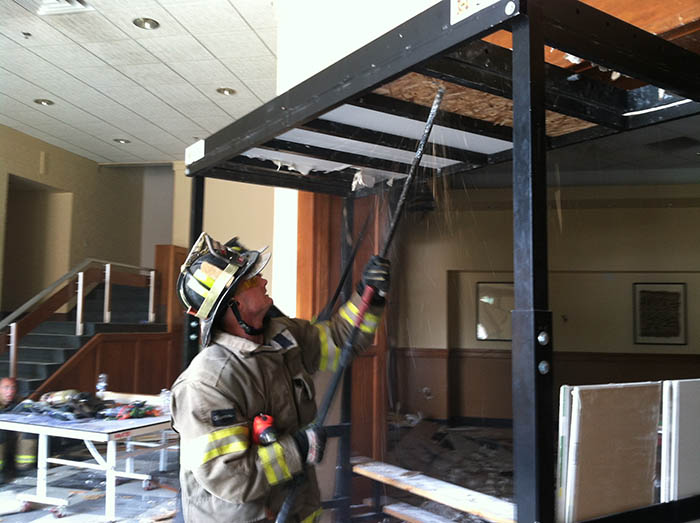 King Overhaul Prop And Add Ons
The King Overhaul Prop is a firefighting training simulator designed to teach and practice the skills of ceiling pull and overhaul by utilizing the real world feel and effort to pull conventional drywall ceilings.

Up until now, the only way to train in non emergency situations for overhaul and ceiling pull has been in condemned or donated vacant buildings which are becoming hard to acquire and make safe for training per NFPA 1403.

The King Overhaul Prop allows you and your dept. or training facility to pull ceiling and simulate real world movements, skills, and techniques in a safe, convenient, affordable, and easily reset scenario.

Thanks to its ease of movement and quick set up design The King Overhaul Prop can be placed anywhere you would like to train. Inside the firehouse apparatus floor, Training grounds, inside burn buildings, etc. The design also allows for quick reset and realistic resistance when punching through with a pike pole.

The material / consumable used is 1/2 drywall or any sheet good of your choice. Many local home improvement stores donate slightly damaged product which is perfect for this prop and makes for a low cost training solution. One 4ft x 8ft sheet fills all six bays of the prop and additional material can be stored on the props side storage racks allowing for very quick reset periods to aid in continuous training.

The King Overhaul Prop is designed to hold up to the stress and forces of firefighter training and is easily moved when not in use. The added design features allow you to place real life ceiling obstructions such as electrical conduit, or romex wiring. Quality hands on training is a valuable necessity for many fire departments and training centers. The King Overhaul Prop is an effective way to continue to train and maintain the skills that we do not get to practice often.

HALF SIZED MODEL VERSION - The overhaul prop is also available in a half sized version

ASSEMBLY INSTRUCTIONS

DOWNLOAD
Additional Prop Add On Options
To further increase the training that you can provide to your members, we offer a number of additional add ons to the King Overhaul Prop. Below is a list of the options that we have developed and currently in use by Fire Departments around the country. Expand your training topics with the following:
VES Window Prop Option

VEIS, ventilation, ladder bailouts and more. Utilizing 2x2's for window sash's and 1/2" drywall as the consumable window, this gives 100% realistic training. This prop is a direct add on to any old or new ceiling props.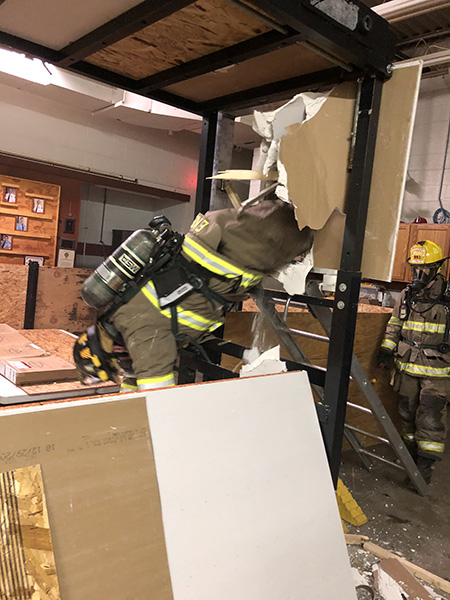 Rebar Cut Station Prop Option

3 directional re-bar cutting prop to gain saw proficiency. Chain, cable and padlock capabilities as well to teach various means of cutting and gaining access. Attaches to the side of overhaul prop.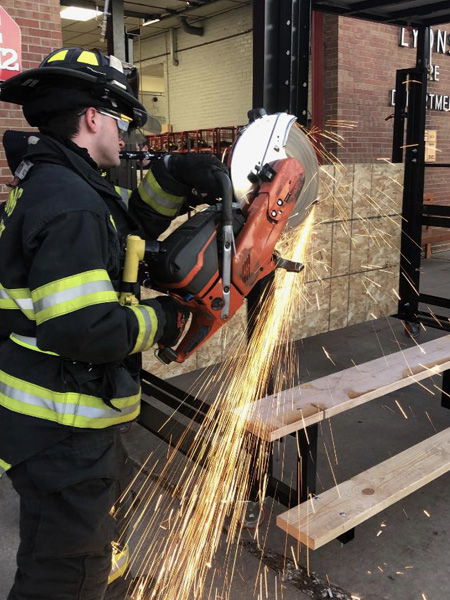 Garage Door Prop Option

The ability to cut garage door, corrugated steel or any material available to gain techniques and skill. Modular with ceiling prop, attaches to the front of overhaul prop.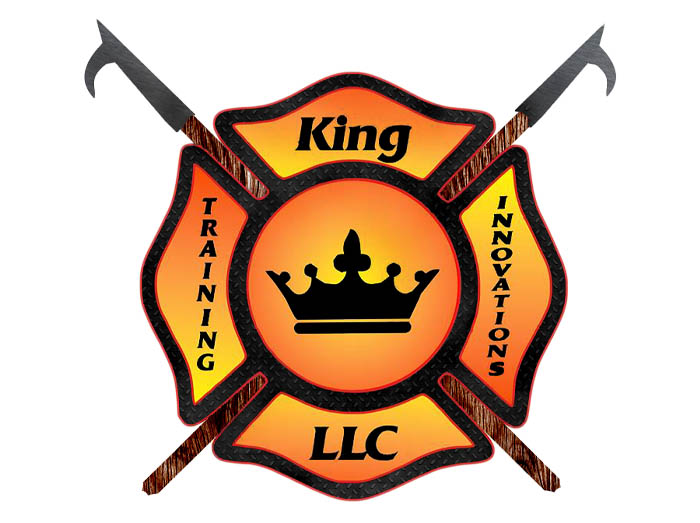 Fire Sprinkler Prop Option

Piping and sprinkler heads made specifically to fit in the ceiling prop to teach safe operations and how to control water flow. The ability to demonstrate sprinkler effectiveness as well for pub –ed events. Built into the ceiling prop.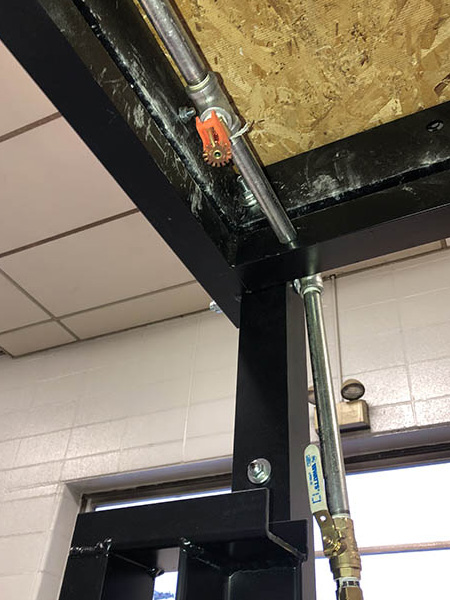 Material Cut & Jig Prop Option

Bolt on jig to help make preparing consumable material for overhaul training. 16" on center. Mounts on the side of overhaul prop.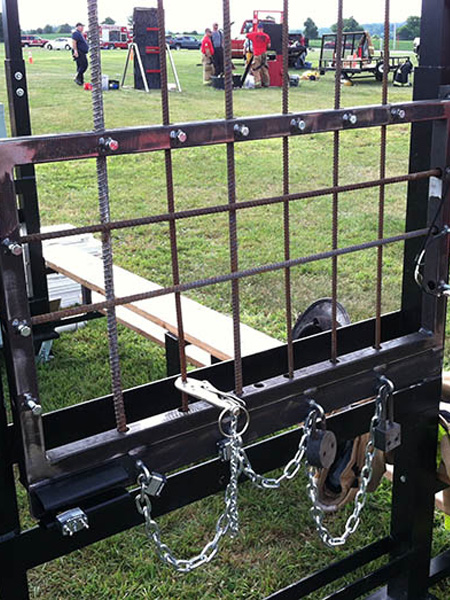 Half Sized Training Prop

A half sized version of the overhaul prop is also an option.